Travels in Geology - Arizona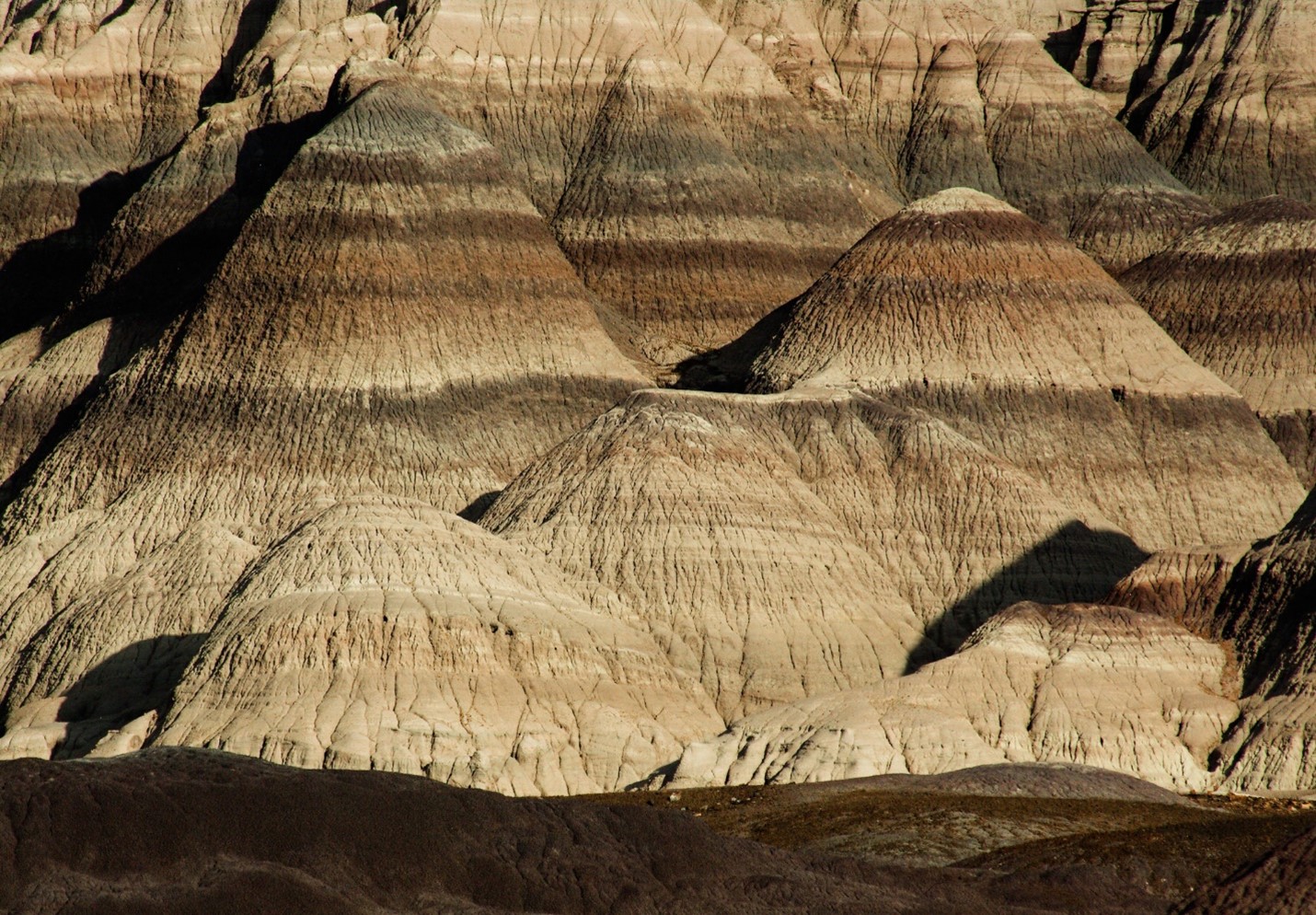 Blue Mesa in Petrified Forest [credit: NPS, public domain]
Continuing our series of articles on geology travel in the United States (see Travels in Geology -  California and Utah), this month we are featuring some of the fantastic opportunities to experience geological wonders throughout the state of Arizona. (Be sure to check on all locations for current visiting protocols during Covid.)
Where to begin
Arizona is home to many National Parks and Monuments, which feature some fantastic geologic sights and locales. If you only have time to visit one or two locations, you'll want to start here.
Geologic Wonders of Arizona's National Parks
All of Arizona' National Parks and Monuments are worth visiting, but we've picked a few stand-outs for geology fans.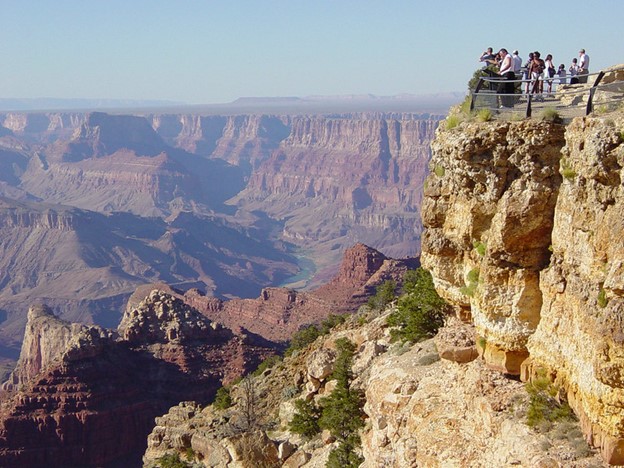 Grand Canyon National Park, NPS photo by Michael Quinn
Of all the National Parks, this is probably the granddaddy of them all, and so famous that it hardly needs an introduction. The Grand Canyon is a must see on everyone's bucket list, particularly if you have an interest in geology. The awesome vistas available from the rim illustrate millions of years of geologic time as the mighty Colorado has eroded and etched its way through layers and layers of colorful rock.
Learn more about the Geology of the Grand Canyon prior to your visit with this concise yet still fairly thorough NPS overview: Geology of the Grand Canyon.
Delve deeper by using this Grand Canyon Interactive Geologic Map to see detailed mapping of the sedimentary layers in the surrounding landscape.
Located near the southern edge of the Colorado Plateau, Petrified Forest has two main geological formations, the Late Triassic Chinle Formation and the Mio-Pliocene Bidahochi Formation. Ancient environments are represented by these layers and awe-inspiring features such as the colorful Painted Desert Badlands, and massive mesas, buttes, towers and hoodoos can all be seen here. The dramatic scenery is quite photogenic and tells a fascinating geologic story.
The most noticeable and impressive natural features in Chiricahua National Monument are the rhyolite rock pinnacles. Rising up to hundreds of feet into the air, many of these pinnacles are balancing on a narrow base and appear ready to fall over at any time. Other geologic features of the park include mountains, faults, shallow caves, ancient lava flows, and a giant volcanic caldera. There is plenty to see and experience here.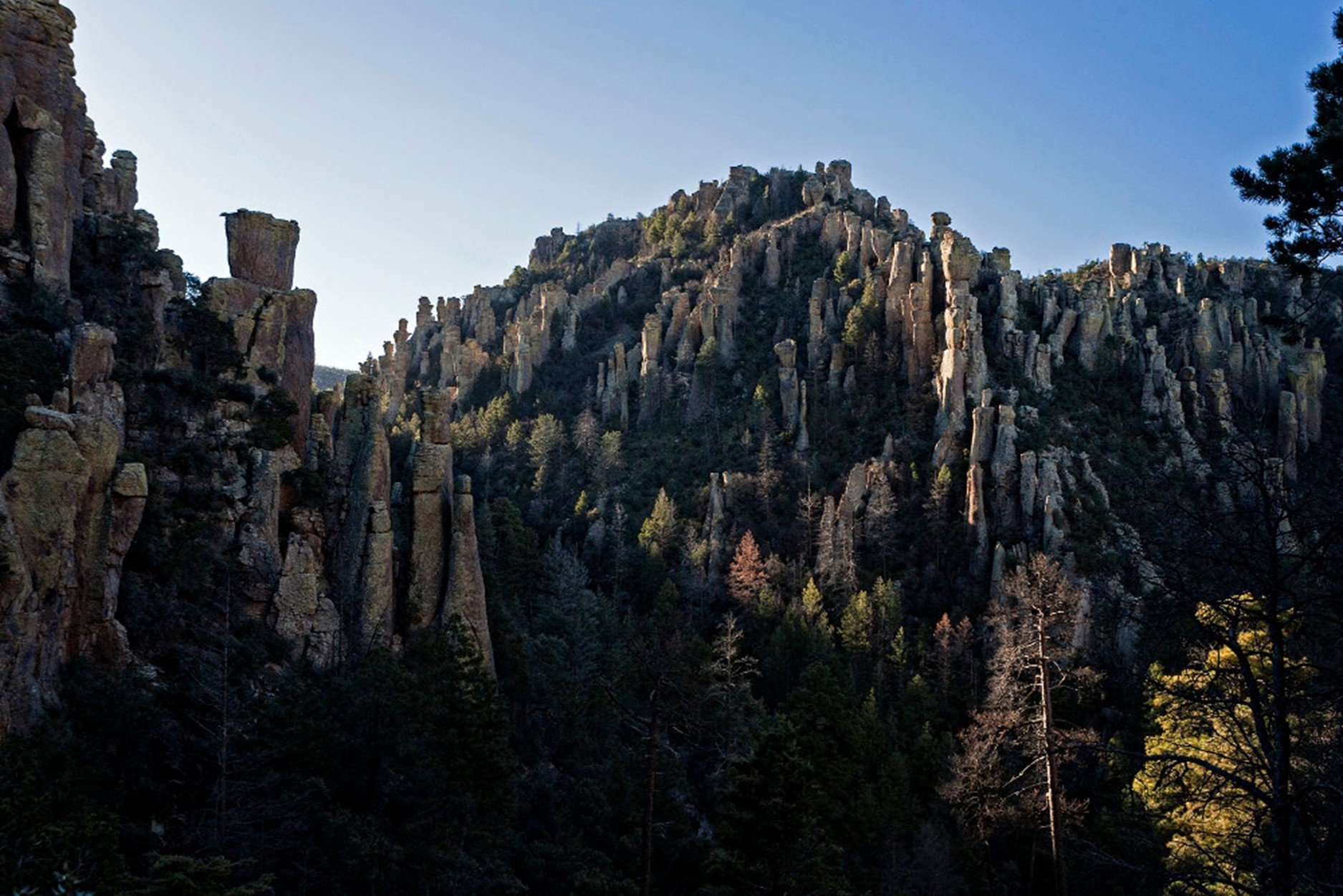 Rock pinnacles, Chiricahua National Monument [ NPS/C. Dischinger ]
The above three locations are all great spots to view and experience geology, however Arizona boasts many more National Parks and Monuments that are worth a visit if you have the time. Visit the NPS' Arizona Parks page for a full listing of all park and monuments in the state.
For more comprehensive geologic information on our National Parks, you can view the National Park Service's Geodiversity Atlas which details the full variety of natural geologic (rocks, minerals, sediments, fossils, landforms, and physical processes) and soil resources and processes that occur in the park.
State Parks and Smaller Attractions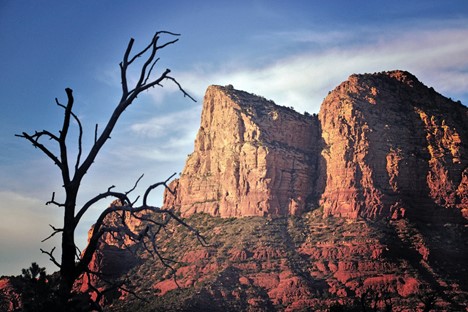 Red Rock State Park is a 286-acre nature preserve and environmental education center with stunning scenery. The 5-mile looping trail network throughout the park leads visitors along Oak Creek and through the famed red rocks of Sedona. Eagle's Nest is the highest point in the park with an elevation gain of 300' and offers amazing views of the red rock escarpments that Sedona is famous for.
The park regularly hosts guided nature hikes in the mornings and evenings, which include a discussion of the geology of the park. Great for families! To find the schedule of these guided walks, visit the Red Rock State Park events calendar.
These renowned caves were formed due to the unique geology of this area. A shallow inland sea covered the land 330 million years ago, depositing layers of sediment and fossils that eventually hardened into limestone. Over the last 10-15 million years, the entire area uplifted to form the Whetstone Mountains. However, a block of the Escabrosa limestone dropped down via a fault thousands of feet below the peaks of the mountains above. Kartchner Caverns eventually formed in this down-dropped block of limestone and other sedimentary rocks.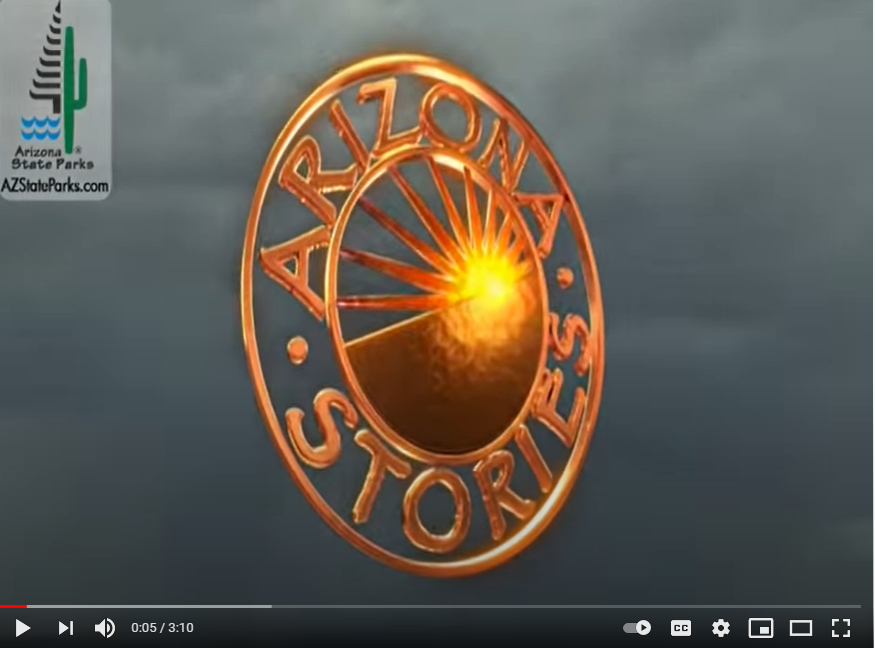 Paleontologists have declared Kartchner Caverns a treasure house of fossils, due to finding skeletons of an 86,000-year-old Shasta ground sloth, a 34,000-year-old horse, and an 11,000-year-old bear, just to name a few of the specimens found here.
Tours of Kartchner Caverns can be arranged by buying tickets for reserved times on the park website.
Catalina State Park sits at the base of the majestic Santa Catalina Mountains. The 5,500 acres of foothills, canyons and streams provide miles of equestrian, birding, hiking, and biking trails which wind through the park and into the Coronado National Forest at elevations near 3,000 feet. The park contains a variety of spectacular geologic features and because the desert vegetation is sparse, the geologic features are easy to view and photograph.
Download a free eBook on the geology of Catalina State Park.
There are plenty more Arizona State Parks to check out while you are in the area. Visit AZStateParks.com for more information.
Flagstaff
If you will be in and around Flagstaff, there is a great StoryMap Tour of Flagstaff Geoheritage Sites that will help guide and explain some of the geologic sites of interest in the area, such as the Lake Mary Fault, Lava River Cave, Coulton Crater and much more. It's well worth checking out.
Self-Guided Driving Tours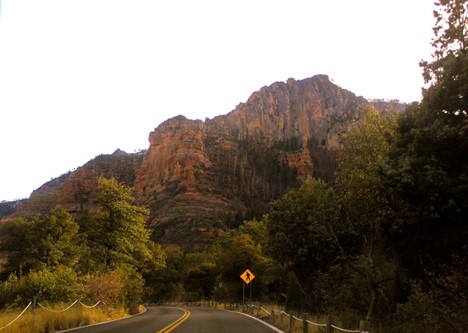 Want to explore some of Arizona's most scenic vistas from the comfort of your car? There are plenty of routes that will offer great views of the canyons, mountains and the majestic scenery of Arizona.
My Scenic Drives has pre-mapped routes for the Grand Canyon Loop, Monument Valley and more. You can download the GPS to your phone for easy navigation.
Just Ahead has narrated audio tours of Grand Canyon and Petrified Forest to help you understand and appreciate your surroundings as you drive.
The Broke Backpacker has three recommended driving routes to see some of the most scenic parts of Arizona including a Route 66 road trip that makes stops at Petrified Forest National Park, Meteor Crater National Landmark and the Grand Canyon. Check out their recommendations here.
And here is one more self-guided driving tour through the scenic and renowned features around Sedona.
Professional Guided Tours
Guided tours led by a park ranger or naturalist interpreter may be limited due to the Covid-19 pandemic, however, that will likely change in the near future. To see whether there might be any scheduled geology hikes or events in Arizona parks during your visit, you can search the National Parks events calendar and the Arizona State Parks Calendar.
Across Arizona Tours offers van and bus tours of the most popular destinations in Arizona such as the Grand Canyon, Monument Valley and Tombstone.
There are also opportunities to tour the Grand Canyon via bike, Jeep, mule, helicopter, kayak, raft and more. Visit Around the Rim Tours for more info. 
Mules waiting to take visitors down the Bright Angel Trail, Grand Canyon National Park [ NPS photo ]
This is not a comprehensive list of everything to see and do in Arizona when it comes to exploring geology, because it is a state rich in unique landscapes and geologic wonders. We hope this guide to Arizona Geology Travel has helped you plan and get excited about visiting Arizona. We have no doubt that you will be enriched by your travels there!
Share this post: