How to Start a Geology Consulting Business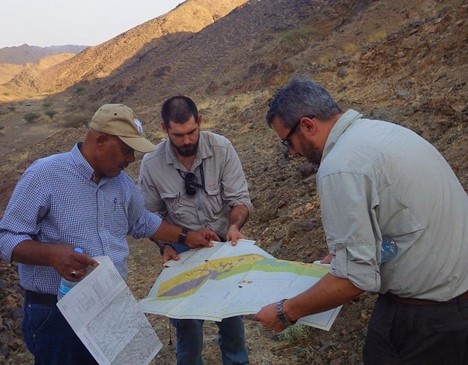 Many AEG members have started their own businesses as Geology Consultants and have found the work to be personally and professionally rewarding, liberating and challenging.
The rewards include recognition amongst your peers, potentially lucrative fees and income, and the chance to "do your own thing." Being a consultant is also liberating in that it allows you to be your own boss and not be tethered to a company that requires lengthy approval of pursuits or business direction.
There are also challenges. As a one-person operation, you will need to do it all. Not all consultancies are successful or provide a steady income right away. There are also professional liabilities and competition to be dealt with.
Having considered the benefits and drawbacks, you may feel that becoming a Geology Consultant would be a good career move. Before you take that leap, we have some advice on how to prosper in this new venture.
Steps for Creating a Successful Geology Consultancy
Write a business plan.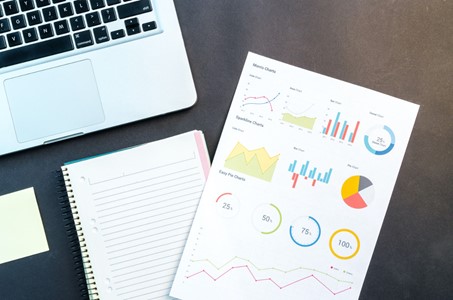 Particularly if you will be looking for investors to help you start your business, a detailed business plan will be expected. Even if you won't be seeking investors, don't skip this step. Be prepared to spend some time working through a detailed analysis of your market, planning what services you will offer, outlining how you will market yourself and more.
The Small Business Administration (SBA) has a very thorough guide for writing your first business plan, with different examples of business plans that you can use as templates.
Plan your budget.
Starting your own business means that you won't have access to a shared pool of tools, software, computers and other equipment that you may have had while working for a larger company. You will need to budget for your technology, office space and any other supply needs.
You should plan on not turning a profit for your first few years working as a consultant and determine how much you will need to have in savings in order to make it through this time. Speak with a financial professional about whether you need to take out a loan or whether you will continue to work part-time while you establish your new business.
Scope out your competition.
Search Google and the Yellowpages.com for "Geological Consultants" in your city or region. Check out the websites of the other similar businesses in your area and see what types of projects they specialize in. What are their strengths and weaknesses? What ideas would you like to model and what do you think you could offer that would be better or different from the services they provide?
Perhaps your competitors mostly work with large clients. You might carve out a niche catering to smaller businesses and smaller projects. Perhaps your competition specializes in oil and gas interests. You might focus on groundwater issues or inspecting building foundations. If your only local competition is large geoscience companies, then you can differentiate yourself by branding your consultancy as a nimble, personalized one-person operation.
Talk to other Applied Geoscientists already working as consultants.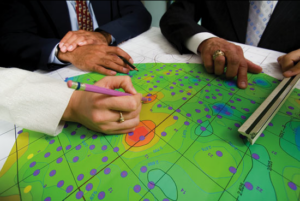 Contact as many geologists working as independent consultants as you can find (although don't expect consultants in your own region to be willing to help you start a competing business). Use your existing contacts to find geologic consultants in non-competing locations. They may be happy to talk to you about their experience and share advice and pitfalls. This type of insider knowledge is invaluable.
You may also want to consider partnering with someone who has been working as a consultant to see how they operate and learn from their experience before striking out on your own.
Assess your liabilities and tax implications
Consult an attorney to see if your consultancy should be operated as a sole proprietorship, partnership, Limited Liability Corporation (LLC) or a corporation. Some states (i.e. California) do not allow Geology Consultancies to operate as LLCs. Consult an accountant to see what the tax implications are for any of these business models and how they can be catered to your business plan and work location. It is highly advised that you obtain general liability and professional liability (Error and Omissions) insurance if you intend to sign and stamp reports.
Consider investing in some additional certifications.
To be successful as a Geology Consultant, we're assuming that you already have completed an advanced degree in geology or a geoscience-related field and that you are licensed. But it may also pay to get some extra certifications, for instance as a Certified Petroleum Geologist if you expect that to be a major part of your practice. These additional credentials will help you compete with and/or set yourself apart from your competition.
Market yourself.
Once you are ready to launch your new business, it's time to spread the word. Join groups and associations like AEG and your local Chamber of Commerce for networking opportunities and professional enhancement. Create business cards, letterhead, a website and social media accounts. Let your contacts know that you are available for hire.
You should also create a Google My Business page to ensure that all your pertinent information is available to be found on Google searches. (You will need a physical address to use this service.) Even if you will be working out of your home, it still pays to create this business listing. You should also submit your business to the Yellow Pages.
Best of luck in your new venture! We believe that you will find working as a Geology Consultant to be an engaging and rewarding career.
Share this post: