Travels in Geology - California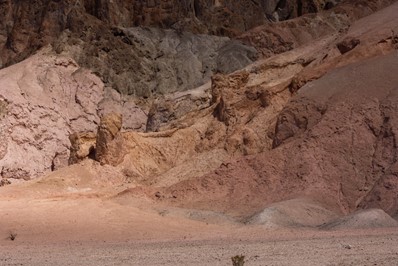 Death Valley National Park
If you're planning a trip to California, or even if you are a longtime resident of the state, you may not be aware of how many opportunities there are to see and experience some fascinating geology. We have compiled here some tips and recommendations for making the most of your geologic exploration of the state of California.
California State Parks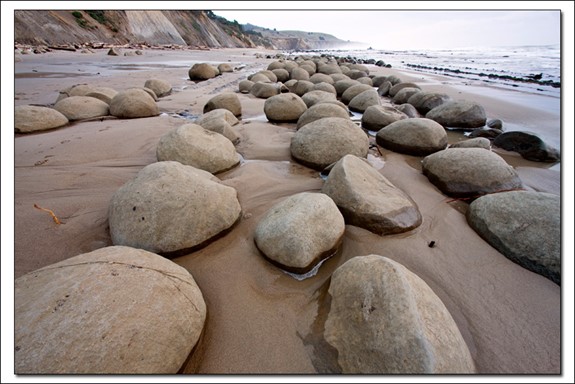 Schooner Gluch Beach, Photo Courtesy of California State Parks, 2019
One of the best places to start in planning out your California geology tour is to peruse the comprehensive "Geologic Gems of California's State Parks" map and brochure. California is a large state, and there are hundreds of state parks, plus the national parks we will discuss in the next section. Depending on your time constraints, you can use the map to choose some locations clustered in the vicinity of where you will be staying or choose those that seem the most interesting to you.
There is also a "Geologic Gems of California's State Parks" special report booklet which discusses and illustrates many of the geological wonders of the state parks in greater detail. To order a hard copy version of this report, visit California Geological Survey (CGS) Publications.
Additionally, the CGS has many excellent guidebooks that you can order which will further enhance your understanding of the unique geology of this region. Browse and order CGS field guides here.
They also have very detailed geologic maps available of specific parks and geologic formations available online . Visit CGS Regional Geologic Maps.
State Parks We Recommend: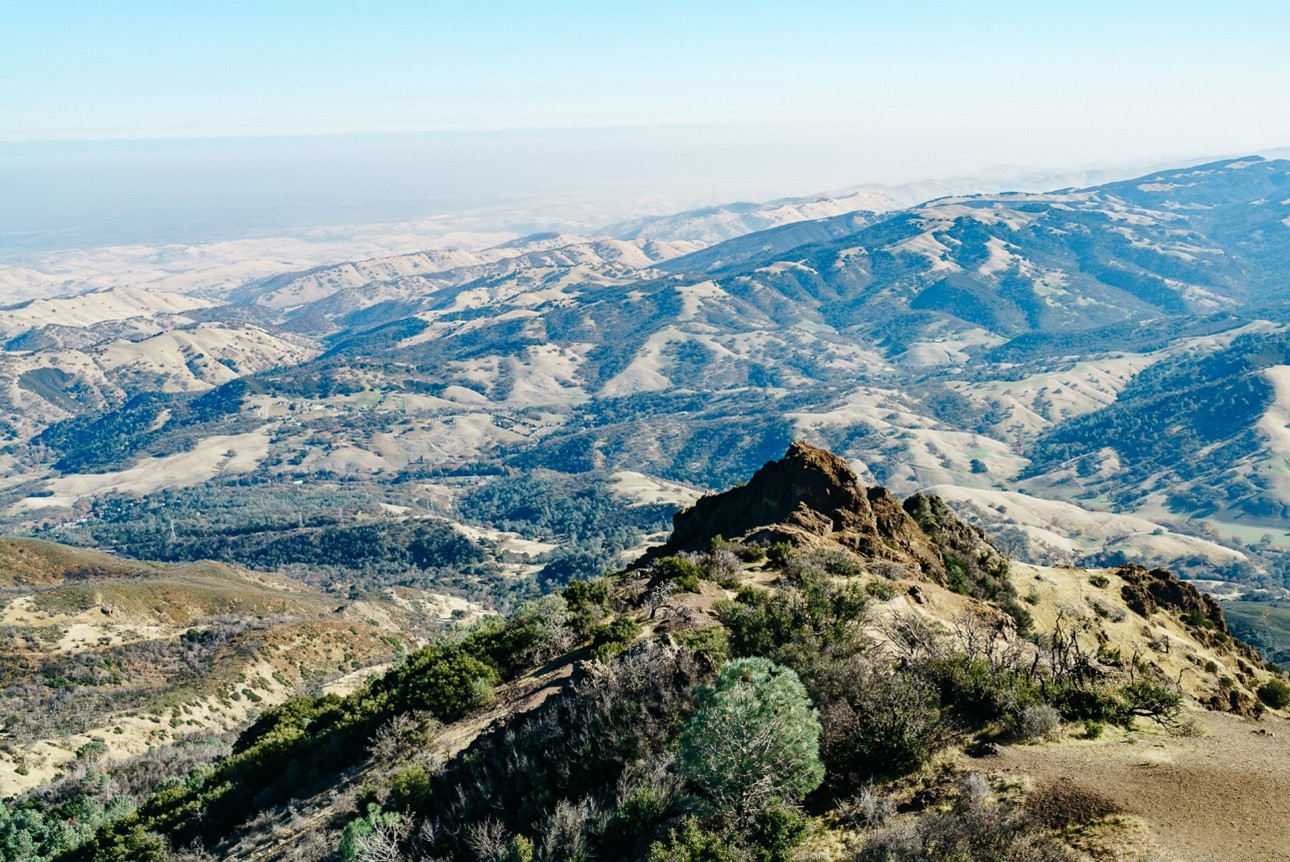 Mount Diablo State Park, Courtesy of California State Parks, 2019
If you visit only one state park to for its geology, try the Mount Diablo Interpretive Association's Trail Through Time. 20 trailside interpretive panels will explain the landscape and geology that you are seeing as you hike this 6.25 mile trail with spectacular views. It's a truly fascinating journey through 180 million years of geologic history appropriate for professional and amateur geologists alike.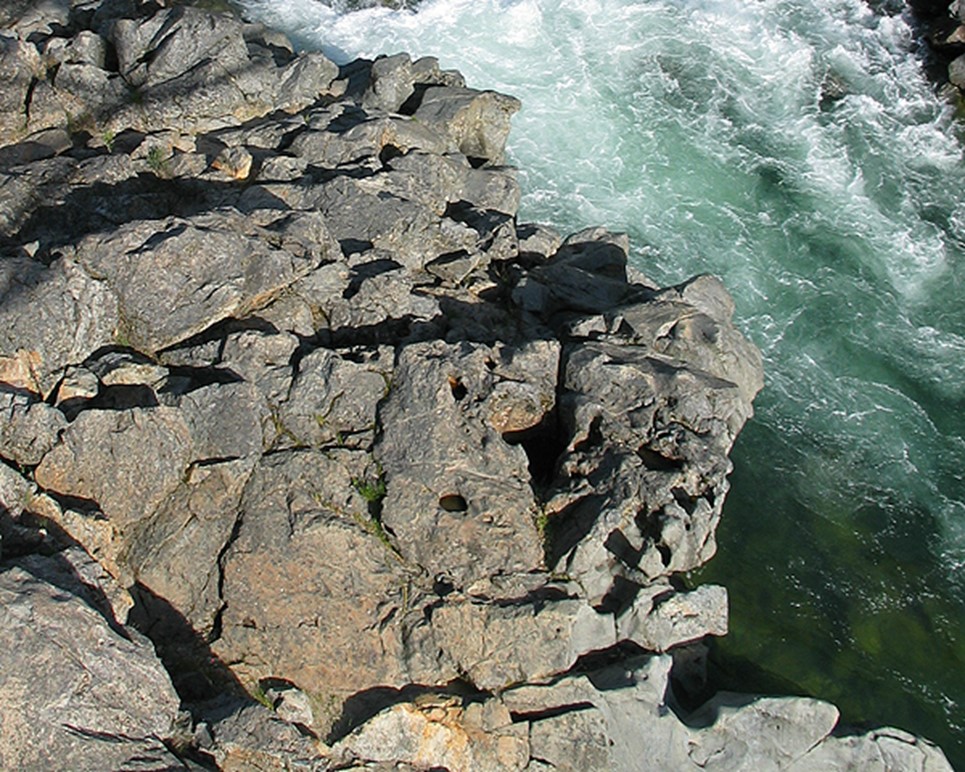 South Yuba River State Park, Photo Courtesy of California State Parks, 2019
Another great choice is South Yuba River State Park. They have a printable brochure that you can use to take a self-guided tour of the geology along the scenic river canyon trail, viewing the history of tectonic activity there. You'll see batholiths, xenoliths, diabase, dikes and more.
California National Parks
The state of California is blessed with 33 National Parks, Trails and Monuments. They are all worth visiting, but here are a few standouts for those interested in geology.
Yosemite
Formed by powerful volcanic forces, followed by the carving of glacial ice, visiting Yosemite is an awesome experience that can be fully appreciated by a leisurely drive through the park from one end to the other. Here are a couple great narrated driving tours that will use your GPS to automatically trigger the appropriate content as you drive through the park.
"Yosemite: A Story of Fire and Ice" is an audio tour by students and faculty from the Department of Geological Sciences at California State University – Fullerton.
Just Ahead Audio Tour – Yosemite is an audio tour is created by National Geographic Adventure and Outside magazine author Bob Howells. Just Ahead tours are not strictly geological, they will give a more general overview of the geology, history, biology and scenery of the parks.
Devils Postpile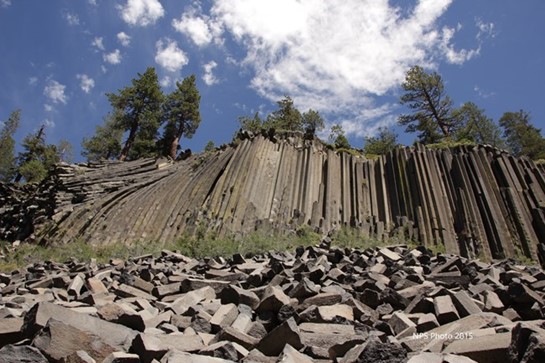 While you are in the vicinity of Yosemite, be sure to pop over to nearby Devils Postpile National Monument to see this rare rock formation created by cooling lava less than 100,000 years ago. This unique location ranks as one of the world's finest examples of columnar basalt. Its columns tower up to 60 feet and display a striking symmetry. Learn more about the geology of Devils Postpile.
Joshua Tree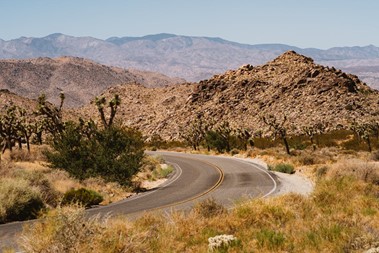 Joshua Tree National Park has many surreal-looking rock formations caused by tectonic activity and weathering that occurred over millions of years and is a must-see for any geology enthusiast. Learn more about the geology of Joshua Tree National Park here.
The National Park Service has created an 18-mile Geology Motor Tour through the park, which includes 16 stops. The route of the road tour can be found on this Joshua Tree park map.
There is also an audio tour of Joshua Tree by Just Ahead which you can listen to from the comfort of your own car.
These are only three of California's notable national parks. Visit the NPS website to view all the geologic wonders contained within California's national parks like King's Canyon, Death Valley, Lava Beds and many more!
Professional Guided Tours
Guided tours led by a park ranger or naturalist interpreter are currently limited due to the Covid-19 pandemic, however, that will likely change in the near future. To see whether there might be any scheduled geology hikes or events in California parks during your visit, you can search the National Parks events calendar and the California State Parks events calendar.
Neither site has a category specific to geology related events, but you can include "geology" as a keyword in your search, or simply browse events that are going to be occurring during the dates that you will be visiting.
We hope you enjoy exploring the fascinating geology of California!
Just a note on photo use, from the NPS website:
"NPS Photo Copyright and Usage Info:
*Images credited to NPS without any copyright symbol are public domain. Images credited with a copyright symbol (indicating that the creator may maintain rights to the work) or credited to any entity other than NPS must not be presumed to be public domain; contact the host park or program to ascertain who owns the material."
Share this post: