Balancing Travel, Field Work and Family as a Geologist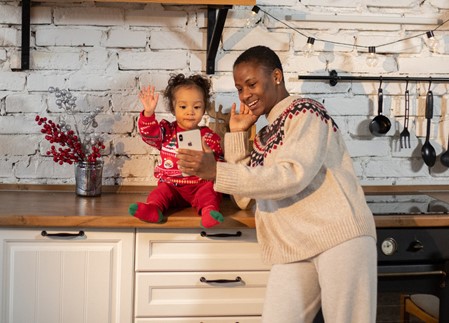 The demands of working as an Applied Geologist can be difficult for those with family obligations, especially if your position involves a lot of field work and travel. It can be a bit of a balancing act to maintain a healthy, happy home life when you are frequently on the road.
Bringing home souvenirs is nice, but your kids and spouse would likely rather have your time and attention than a t-shirt or a paperweight. We have some tips for making this type of on-the-go position work for an Applied Geologist with a family.
Develop a good working relationship with several reliable, mature babysitters that you can trust.
Even if you are married to a stay-at-home parent, being a sole caregiver is tough. If you will be gone frequently or for long stretches of time, he/she will need occasional breaks. Surprise your spouse by arranging for a babysitter to stop by one day and whisking the kids off for a day out. Gestures like this will go a long way to helping your spouse feel supported rather than resentful.
Don't forget to help with the planning.
There is a mental load that comes along with having to figure out how everything will get done while you are gone. Help to pre-plan and organize to help your spouse and family manage while you are out of town. You could offer to go to the grocery store to stock up for the meals for the week. Call the parents of your child's friends to see if they can get a ride to soccer practice. Go to the library with your daughter so she has the books she needs for her required reading. And so on. You can never anticipate everything, but plan for as much as you can.
Schedule nightly video calls.
Having a nightly check-in with your family via Zoom or FaceTime will help you all stay connected while you are away.
Plan some family time for your return.
It helps everyone in the family to have something to look forward to after your trip. Plan a leisurely family dinner to catch up and reconnect. It may help your spouse if you arrange a night out so that no one has to worry about preparation or cleanup, and everyone can simply relax and be together.
Planning a family game night or movie night also gives the kids something to look forward to when you get back. If you will be gone longer, plan something extra special that the kids have been wanting to do, like visiting an indoor adventure course, driving go-karts, attending a professional sporting event or going to the zoo.
Repay your spouse.
If your spouse bears the burden of childcare during these traveling spells, be sure to repay that sacrifice in a way that he or she will most appreciate. When you return, you could offer to take the kids for an all-day play date so your spouse can have some alone time. You could offer to do all the after-school pickups for a week, do all the grocery shopping, be the shuttle driver for the after-school games, or make all the dinners and lunches. Ask your spouse what would be most helpful.
Can you take your family along on any of these trips?
This is not going to be an option for every trip of course, but if you are traveling to a location that has family-friendly locations for the kids to explore during the day while you work, it might be an opportunity for you to incorporate some family time into your travel. Younger children are often just as happy with simpler activities anyway, so if you can find a hotel with a kids play area, water park features, putt-putt golf and so on, they may happily occupy themselves around the hotel for most of the trip, and you can all be together in the evenings.
Have you struggled with balancing work and life as an Applied Geologist? What strategies have worked best for you?
Share this post: