Online Learning Geology Resources for Professionals and Hobbyists
Geology is a fascinating area of study whether you're a professional geoscientist or an amateur rock hound. We've compiled some online resources to assist you with your continuing education as an Applied Geologist, to explore your interest as a potential future geologist or simply to expand your understanding of this compelling subject for personal enrichment.
Virtual Geology Resources are for Everyone
The following sources are suitable for all, regardless of whether you have any type of background in geology. These fun, informative tutorials and tours will explain geologic processes in an accessible way while you expand your knowledge on a variety of locations and formations, and the forces that shaped them.
The National Park Service (NPS)
The NPS website has many video and slideshow virtual tours of some of the geologic wonders in our National Parks. To view these, visit nps.gov, go to the menu and find the park you are interested in learning about. Go to that park's page, then choose "Learn About the Park" from the menu and look for a section on "Photos & Multimedia" to see if that park has a geologic tour.
For instance, you can view the geology of the Grand Canyon on a virtual tour along the Colorado River. Click the image below: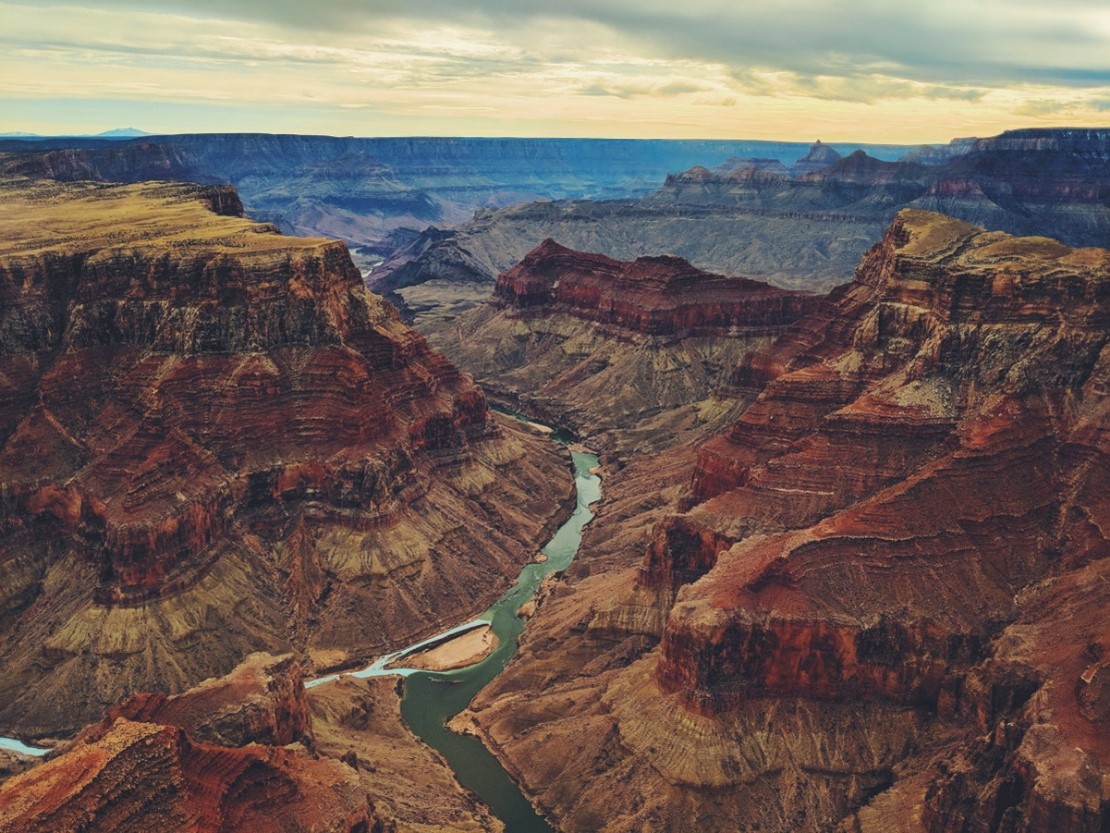 Take a virtual tour of the Grand Canyon.
The United States Geologic Survey (USGS) Website
The USGS website also has an abundance of information, maps, multimedia and infographics about geologic processes and sites of interest. Learn about everything from minerals to earthquakes, volcanoes, glaciers, paleontology and everything in between. Visit the USGS Geology Science Explorer page.
The AEG YouTube Channel
We at the Association of Environmental and Engineering Geologists have also compiled a video playlist of interesting and educational videos to help you discover the fascinating history of the geology of our National Parks. Click on the photo below to view.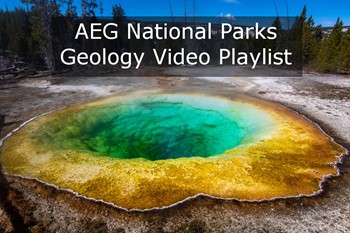 Online Courses for Geology Enthusiasts
Want to go deeper? There are a number of great online courses that will introduce you to the basics of geology. A few of these include:
Continuing Education for Professional Applied Geoscientists
In many states, as a Professional Geoscientist (PG), you are required to accrue continuing education credits to renew your license. Regardless of whether you are required to earn education credits, it is always a good idea to continue learning and staying abreast of new technologies and expand your expertise. Here are some resources for classes that should help you meet your licensure requirements (check with your state licensing board) and further your geological knowledge
Online Courses for Professional Geoscientists
Online Webinars and Conferences for Geoscientists
We at the Association of Environmental and Engineering Geologists also regularly host conferences and webinars for the purposes of continuing education and helping our members stay abreast of innovations in the geosciences field and current best practices. These are great opportunities to learn more about a specific topic and ask questions of experts. You can visit our online calendar to see a list of all upcoming online events. These events are generally free for members.
Have you discovered other great virtual geology educational resources? Let us know in the comments below!
Share this post: