Landslides:
Putting Experience, Knowledge and Emerging Technologies into Practice
June 4-8, 2017 | Roanoke, VA
The main objective of the symposia is to provide a stimulating forum for geoscientists, engineers, planners, economists, program managers, and other decision makers concerned with landslide hazards and their impact on society. Papers related to investigation, classification, monitoring, analysis and mitigation of landslides, as well as case studies on innovative analysis techniques and solutions will be presented.
Timeline for Submissions:
| | |
| --- | --- |
| July 31, 2016 | Abstract submission deadline |
| August 15, 2016 | Abstract acceptance notification |
| December 4, 2016 | Manuscript submission deadline |
| February 5, 2017 | Manuscript returned for revision |
| April 2, 2017 | Manuscript final submission |

Abstracts will be limited to 250 words. All submissions will be peer-reviewed. Style templates will be provided. Both oral and poster presentations will have written submissions.
All submissions will be included in the Electronic Conference Proceedings and will follow Environmental & Engineering Geoscience Journal standards. The Conference Proceedings will be available as open access through a Creative Commons (CC BY-NC) license.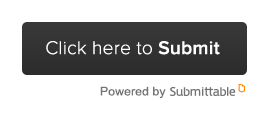 The Technical Program:
- Sunday Workshops
- Sunday Evening "Ice-Breaker" Reception
- Three days of Technical Presentations with morning Plenary Sessions and afternoon Concurrent Sessions
- Exhibition Space
- Lunch and Refreshment Breaks included
- Selection of Full-day Field Trips on Wednesday
- Poster Sessions
- Electronic Proceedings
Field Trips:


Download the Field Trip map

Download the NASL 2nd Announcement Flyer


Roanoke Attractions:
The symposium hotel is in central Roanoke, the largest city, shopping, and dining destination in the "Virginia Mountains Region." Roanoke is an entry point for the Blue Ridge Parkway - "America's Most Scenic Drive." Local points of interest include several museums, the Historic Roanoke City Market, various craft breweries, and one of Virginia's favorite hikes, McAfee Knob.

Nearby areas are a playground for outdoor enthusiasts with lakes to boat, rivers to fish, and peaks to conquer. But that's not all, there are many historical and cultural attractions. So consider a family vacation before or after the symposium!
| | |
| --- | --- |
| Roanoke received the most votes in a recent poll by readers of Blue Ridge Outdoors Magazine to be recognized as the 2015 Best Mid-Sized Town (population 10,000 - 100,000). Virginia's Blue Ridge has earned an adventurous reputation by visitors and locals alike for having a perfect combination of outdoor-related adventures for all ages. | |

Meeting Contacts:
Finance and Planning Chair
Mark Molinari
AECOM

Publications Co-Chairs


Jerry DeGraff
California State University, Fresno

Abdul Shakoor
Kent State University



Technical Session and Symposia Co-Chairs


Casey Dowling
BGC Engineering Inc.

Kevin McCoy
Colorado Geological Survey



Outreach and Publicity Chair
John Sturman
Schnabel Engineering Consultants, Inc.

Meeting Manager
AEG Headquarters

Student Coordinator
AEG Headquarters

Volunteers


Arpita Nandi
East Tennessee State University

Rick Wooten
North Carolina Geological Survey



Current Sponsors:





The Canadian Geotechnical Society/
La Societe Canadienne de Geotechnique